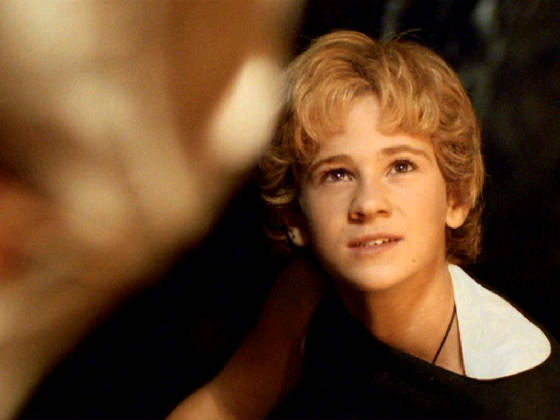 OLIVER STONE'S ALEXANDER OPENED NOVEMBER 24, 2004 TO GENERALLY SCATHING REVIEWS. THE DIRECTOR, SCRIPT AND MAJOR PLAYERS WERE SUBJECTED TO CRITICAL DERISION, BUT WHEN CONNOR WAS MENTIONED, THE COMMENTS WERE OVERWHELMINGLY FAVORABLE. BELOW IS A SELECTION FROM THE REVIEWS, INCLUDING ONE THAT IS NOT COMPLIMENTARY. I WAS UNABLE TO FIND ANOTHER STATEMENT SINGLING HIM OUT FOR DISAPPROVAL.
"...Colin Farrell, is outshone by the charismatic boy (Connor Paolo) who plays teen Alex,"- DAVID ELLIOTT, THE SAN DIEGO UNION-TRIBUNE
"Give me 13-year-old Connor Paolo as adolescent Alex in this film's first few reels , who is infinitely more charismatic and spirited than the grown-up one."- BARRY PARIS, PITTSBURG POST GAZETTE
"A fabulous child actor, Connor Paolo, who plays the young Alexander, single-handedly improves the situation, the 13-year-old creating a memorable scene, the legendary taming of the stallion, Bucephalus."- DEWAYNE-NET RADIO WEBLOG
"One positive note: the young actor chosen to play Alexander during his teenage years, 13-year-old Connor Paolo, is a dead ringer for Farrell, and the only piece of casting that really works."-CNN
"Early stretch is greatly boosted by the precocious performance as young Alexander by Connor Paolo, who has graceful self-assurance and a striking resemblance to Colin Farrell. "-TODD McCARTHY, VARIETY
"Notably of the remaining cast members, I think Jessie Kamm and Connor Paolo also deserve mention as younger versions of Alexander who carry some of the earliest moments of the film."-W. ANDREW POWELL, THE GATE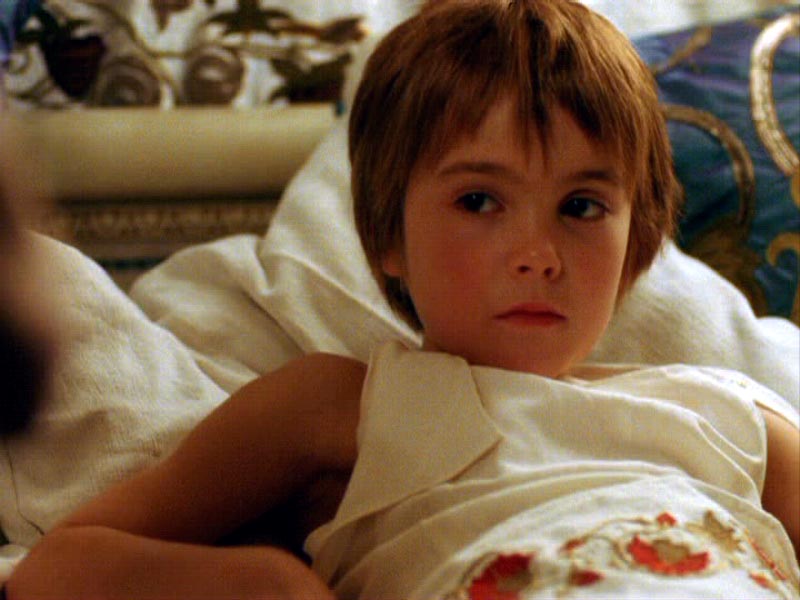 JESSIE KAMM
"Connor Paolo gives a confident performance as the young Alexander and shares a remarkable likeness to Colin Farrell that temporarily tips the scales toward some suspension of disbelief."- COLE SMITHEY, CHARLESTON CITY PAPER.
"Connor Paolo...a compelling Young Alexander."- MICHAEL WILMINGTON, CHICAGO TRIBUNE
"The blond mop someone dropped on top of poor Connor Paolo's head as he catatonically limns the 'tween-aged Macedonian conqueror is merely the appetizer..."- MICHAEL ATKINSON, THE VILLAGE VOICE
"Shortcomings abound once Colin Farrell supplants Connor Paolo, the winsome adolescent who precedes him in the role of Alexander. The adult star never gets a triumph as stirring as the teen's taming of the black stallion Bucephalus — a reminder that Alexander was the granddaddy of horse whisperers."

-GARY ARNOLD, THE WASHINGTON TIMES
"The film's best scenes are in its stutter-start opening, as we meet the boy Alexander (Connor Paolo), who tames the untamable horse Bucephalus to impress his brutal but brave father, the one-eyed King Philip (Val Kilmer). "- ROGER MOORE, ORLANDO SENTINAL
"There's a strong scene in which the young Alexander (Connor Paolo) finally gains his father's respect by riding a horse everyone believed couldn't be tamed."- MIKE LaSALLE, SAN FRANCISCO CHRONICLE
"Individual scenes also are compelling, such as when Young Alexander, nicely played by Connor Paolo, calms his new horse, Bucephalus, which would be with him almost to his death. A bond is achieved between them that is real and touching. It transcends the camp and says plenty about the movie's real shortcoming."-CHRISTOPHER SMITH, BANGOR DAILY NEWS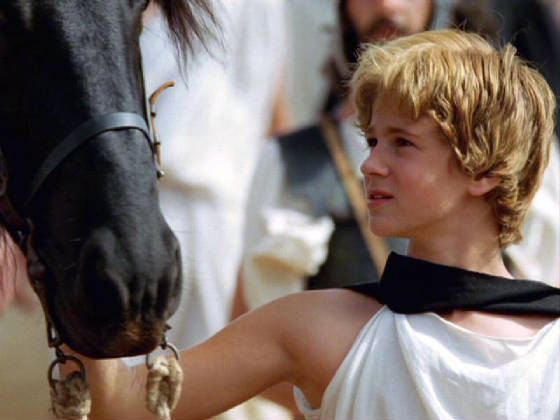 "Amazingly, the Young Alexander (Connor Paolo, "Mystic River") bears a striking resemblance to Colin Farrell ("S.W.A.T."), the adult Alexander. Paolo, displaying some degree of talent, fails to fall into the bad child actor category."-TONY McCOSHAM, THE XAVIER UNIVERSITY NEWSWIRE


"Actually, the only time Alexander ever comes close to living up to his famous sobriquet is when Connor Paolo plays him during adolescence. The newcomer believably evokes Alexander's nobility and heartfelt sincerity in two of the film's better scenes."-TIM KNIGHT, REEL.COM
"He is played, in "Alexander," by Colin Farrell—and, for the boyhood scenes, by Connor Paolo, who makes a highly plausible mini-Farrell, right down to the Irish accent"-ANTHONY LANE, THE NEW YORKER
"Special mention must be made of the fine performance of Connor Paolo, briefly seen in "Mystic River," as the pre-teen Alexander. Not only is his acting solid, he is convincing as a younger version of Farrell."-MICHAEL H. KLEINSCHRODT, THE TIMES-PICAYUNE
"The beginning of the film portrays Alexander as a boy, played by Connor Paolo, and follows his education by Aristotle, portrayed by Christopher Plummer. One of this film's few highlights is Paolo's performance. He is the spitting image of Colin Farrell and is a great actor for being so young -- it is really something to see." -MATTHEW OGG, THE CRUSADER ONLINE

THE FOLLOWING IS FROM A WEBSITE IN THE UK DEVOTED TO THE DIRECTOR, BAZ LUHRMANN, WHO ALSO HAS AN "ALEXANDER PROJECT" IN THE WORKS, POSSIBLY STARRING LEONARDO DI CAPRIO. HOWEVER, A QUITE POSITIVE REVIEW OF STONE'S FILM IS GIVEN AND THIS IS WHAT IS SAID ABOUT CONNOR:
"With regards to acting out the complex role of Alexander, I feel Stone made some exceptional casting choices. The first time we see Alexander in the film, he is a small child. As the film progresses, we see several scenes featuring a slightly older version of Alexander. I must say that this young actor, Connor Paolo, is outstanding. The sequence where we see the young Alexander taming his legendary horse was deeply moving, and Paolo's performance throughout had me totally enthralled. Stone made an excellent choice in casting Paolo in the role, as I feel he bought a depth to the character that few actors of his age ever could. Not only was his acting exceptional, but there was something in his eyes that acted as a window into his character's soul and brought us closer to understanding Alexander's desire for glory. It is this desire for glory that is the underlying concept of the entire film, and indeed of Alexander himself."-VANESSA, BAZ THE GREAT


LINK TO BAZ THE GREAT REVIEW OF OLIVER STONE'S ALEXANDER