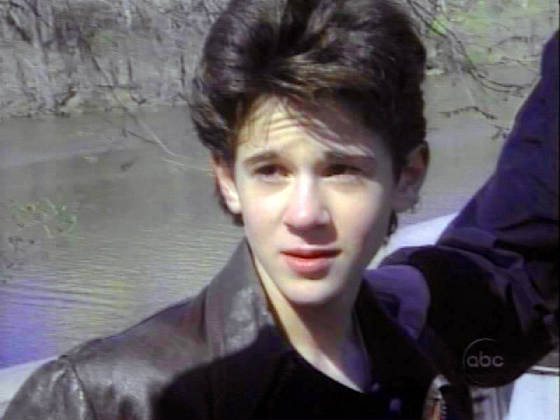 ONE DAY, STARR AND TRAVIS WENT TO THE PARK AND PLEDGED THEIR LOVE FOR ONE ANOTHER, KISSING FOR THE FIRST TIME.
UNFORTUNATELY, WHEN TRAVIS WENT AWAY FOR A FEW MINUTES, STARR WAS KIDNAPPED BY A MAN WHO HAD BEEN FOLLOWING THEM.
TRAVIS WAS THEN DETAINED BY POLICE WHO RECOGNIZED HIS FACE FROM POSTERS ASKING FOR INFORMATION ON THE MISSING TEENS.
CLICK ON IMAGE FOR ACTUAL SIZE