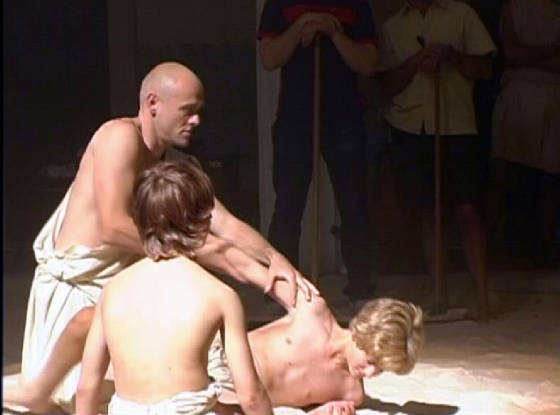 CONNOR AND PATRICK CARROLL REHEARSE THEIR MOVES ON SET WITH WRESTLING COACH WHO ALSO APPEARS IN THE FILM.
THE FOLLOWING IMAGES (EXCEPT FOR THE 14 SNAPS AT THE BOTTOM OF THE PAGE) ARE CAPTURED FROM THE THREE "MAKING OF" DOCUMENTARIES ON THE ALEXANDER WIDESCREEN DVD.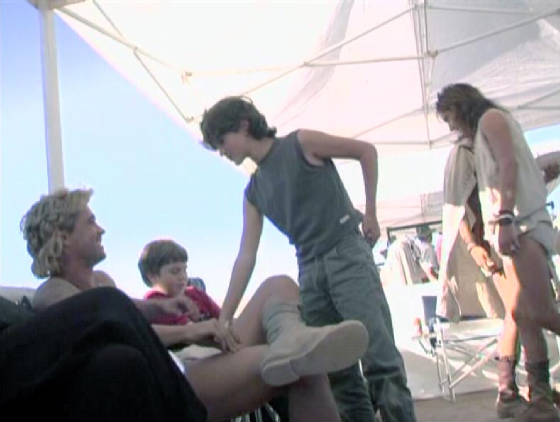 CONNOR MEETS COLIN FARRELL. HE MUST HAVE JUST ARRIVED ON THE SET BECAUSE HIS HAIR ISN'T DYED YET.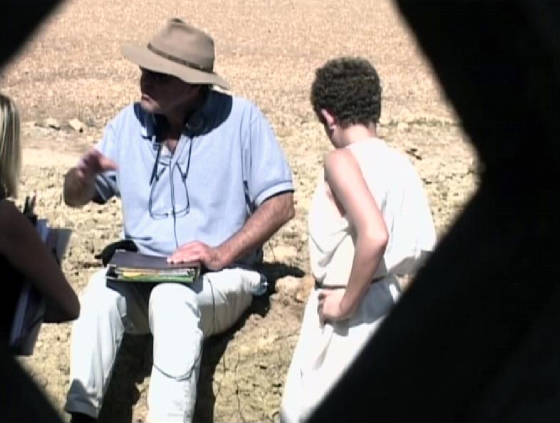 OLIVER STONE WITH ROBERT EARLEY.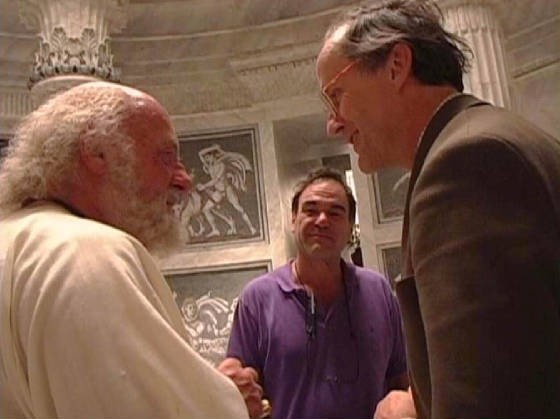 SIR ANTHONY HOPKINS, OLIVER STONE AND ROBIN LANE FOX.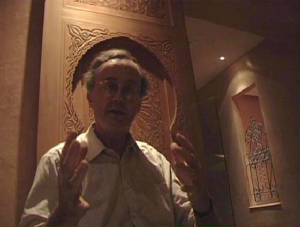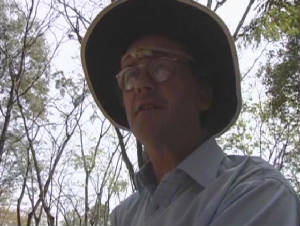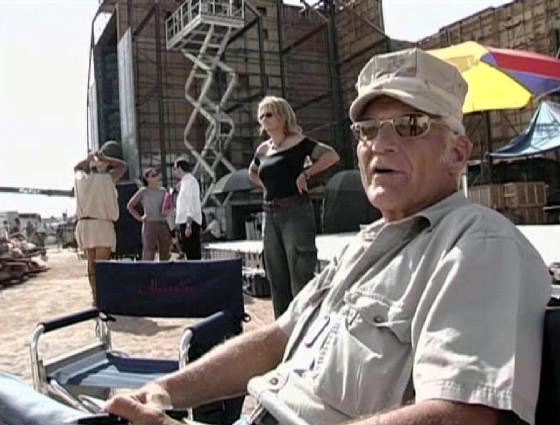 CAPTAIN DALE DYE, USMC, Ret., CONDUCTED A BOOT CAMP IN MOROCCO TO PROVIDE INSTRUCTION IN ANCIENT COMBAT AND HORSEMANSHIP, AS WELL AS PHYSICAL TRAINING, TO THE ACTORS AND EXTRAS IN THE FILM. I'M INFORMED THIS WAS ATTENDED BY CONNOR FOR A WEEK.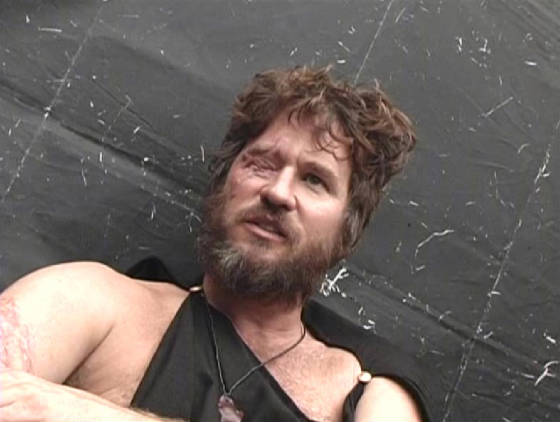 VAL KILMER RELAXES DURING A BREAK IN SHOOTING.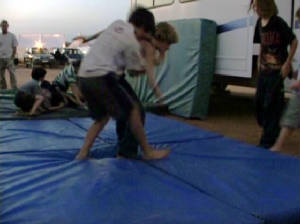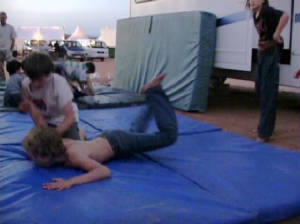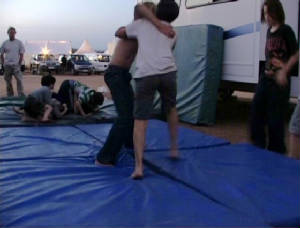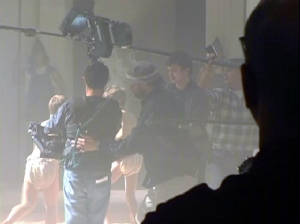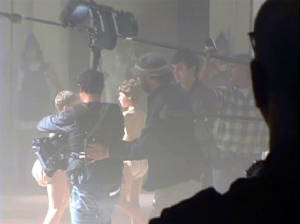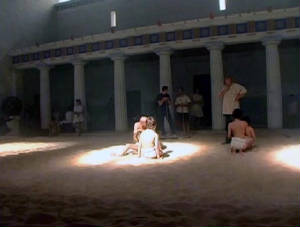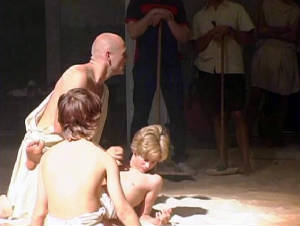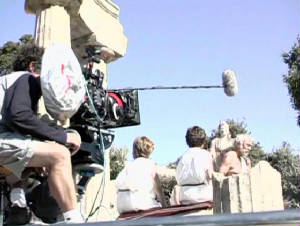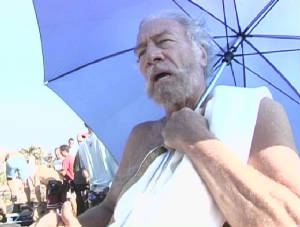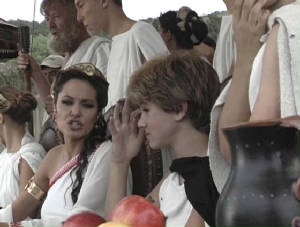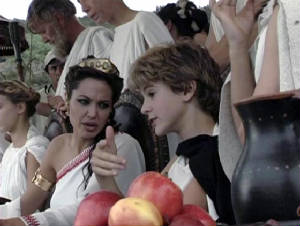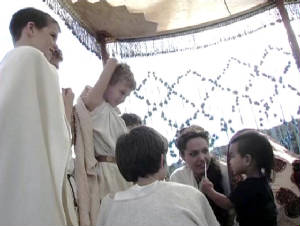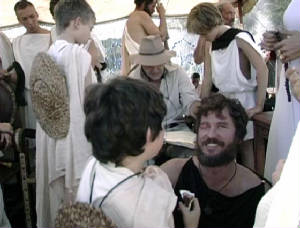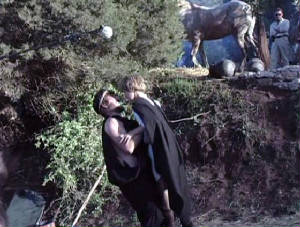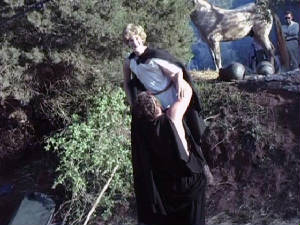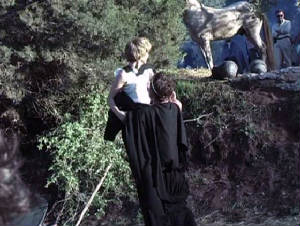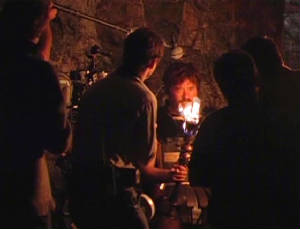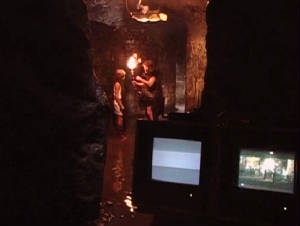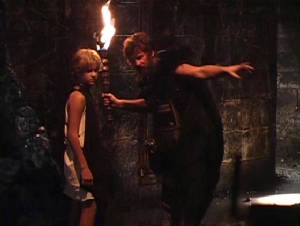 THE SOURCE OF THE FIRST FIVE OF THE BELOW IMAGES IS UNKNOWN. MY GUESS IS THEY ARE FROM A DOCUMENTARY ON THE MAKING OF THE FILM BROADCAST ON THE DISCOVERY CHANNEL. THE LAST NINE ARE SNAPSHOTS TAKEN ON THE SET BY AN ANONYMOUS CONTRIBUTOR.