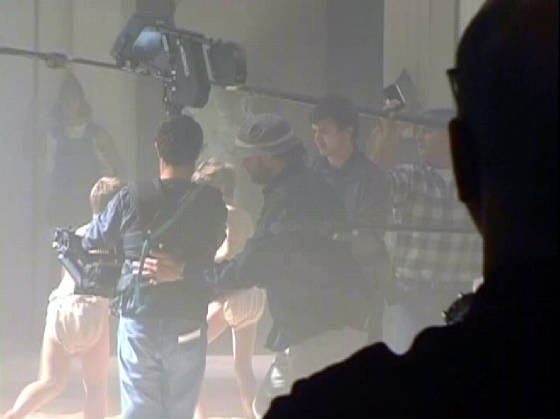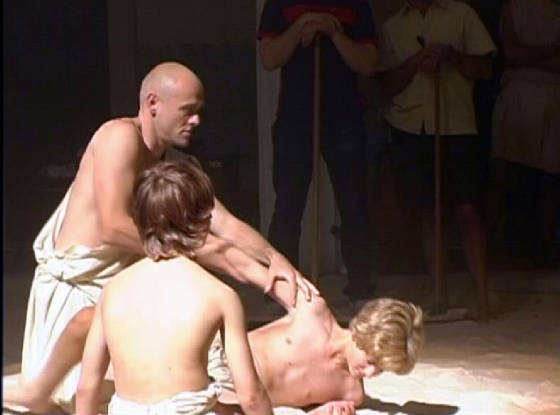 CONNOR AND PATRICK CARROLL RECEIVE INSTRUCTION FROM WRESTLING TRAINER DURING FILMING OF GYNNASIUM SCENE.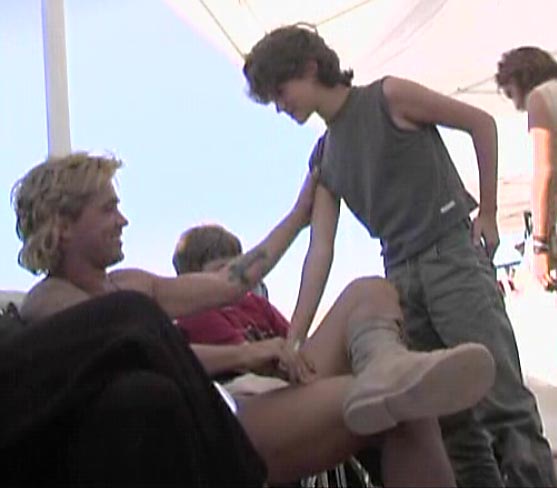 CONNOR MEETS COLIN FARRELL. BECAUSE HIS HAIR IS NOT COLORED YET, HE APPEARS TO HAVE JUST ARRIVED ON THE SET IN MOROCCO.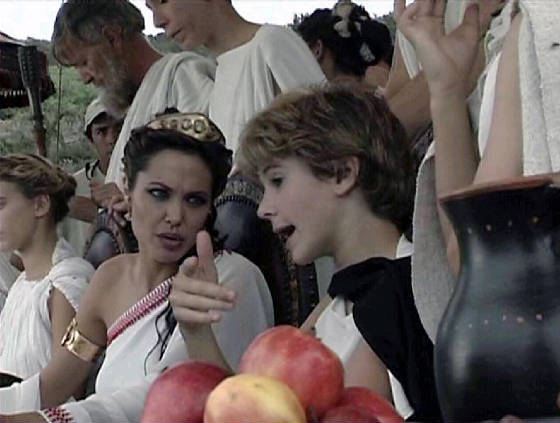 CONNOR GABS WITH ANGELINA JOLIE DURING BREAK IN FILMING.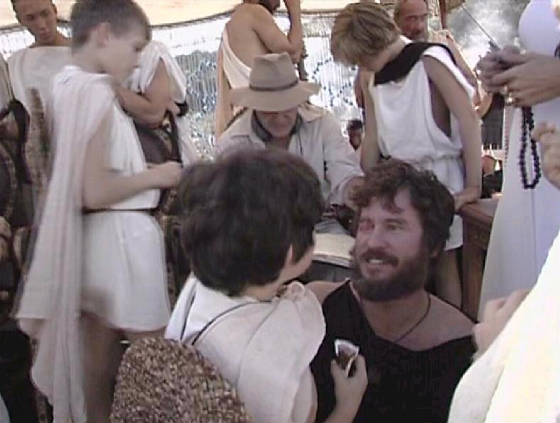 CONNOR DISCUSSES SCRIPT WITH OLIVER STONE WHILE VAL KILMER PLAYS WITH PETER WILLIAMSON IN FORGROUND.